Mistress Tatianna
1-888-649-0741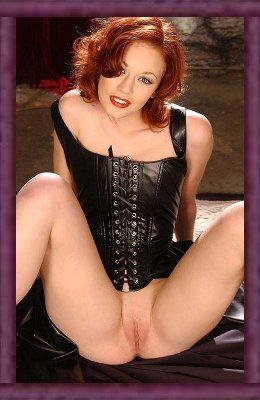 We do *NOT* accept PAYPAL, STORMPAY, CCBILL, PROBILLING, KEEN,
NITEFLIRT, etc. - if anything other than "TAP Communications"
appears on your credit card statement, please contact us
immediately at TAPCOMINC@aol.com. If you can
provide proof of alternate billing you will receive one
month of free unlimited calls.
Thank you.
Available from 10am to 2am (California Time)
(But feel free to try me anytime)

(All Calls Are Billed - Use Email Link Below For Questions)
Naughty whispers in the night between you and me...gets your blood flowing as I force my directions upon you. You are my play toy for the night. You will learn to serve me, the way a hot little red head like me deserves to be served. I have no taboos! I only want obedient boys who will do as they are told to do! Forced masturbation, sissy girl play, forced feminization, forced bisexuality and spankings are all a part of my world. All fetish sessions available. If you like a strong, sexy woman then you have come to the right place. Powerful, articulate and very demanding! Do you have what it takes to get on your knees for me, slave? Let's just see how you can please me then. Call me...you know you need me!
My specialties include:

Total ownership of bad boys
Forced Masturbation
Cock and ball torture
Strict Domination
Body Worship
Nipple Torture
Foot fetishes
Interrogations
Strap on play
Humiliation
Spankings