Mistress Alexa
1-866-826-6463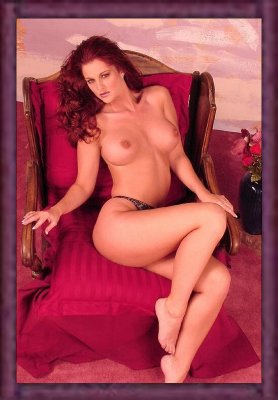 We do *NOT* accept PAYPAL, STORMPAY, CCBILL, PROBILLING, KEEN,
NITEFLIRT, etc. - if anything other than "TAP Communications"
appears on your credit card statement, please contact us
immediately at TAPCOMINC@aol.com. If you can
provide proof of alternate billing you will receive one
month of free unlimited calls.
Thank you.
Available 24/7
Do you crave a beautiful, intensely dominant woman who will make you do all the nasty, naughty things you've only fantasized about? Do you yearn to feel my hand on your bare ass or my strap-on cock in your tight little fuck hole? If you've harbored these secret feelings with no one strong enough to "make" you follow through - then I'm the Mistress for you.
With a wicked imagination and a strict demeanor, I will bring you to your knees at my feet and fuck your pretty little slave face with my sweet, hot cunt until you're gasping for breath even as you're secretly praying I won't push you away. Ahhh, but I will push you away, so I can force your legs back over your head and fuck you until you're cumming all over my soft, silky tummy.
I expect obedience whether you're an experienced cum slut or a sweet little "curious" novice. I have many years experience dominating eager slave boys who blossom under the stern hand of a creative Domina. If you're not serious about submitting - do not call. I offer phone sessions only, so do not inquire about in-person sessions. There are no exceptions...ever.
I also offer *Email Slave Training Sessions* for a preagreed upon tuition amount. This is tailored for those of you who're too shy to initially serve Me via the telephone or for those of you who're outside of the United States. If you're interested in finding out more about what the training entails, send me an email and I'll send you additional information along with an application.
My specialties include:

Sissy Training
Bondage and Discipline
Cock & Ball Bondange/Torture
Dildo Training
Pussy and Foot Worship
Forced Feminization
Role-Playing
Spanking/Face Slapping
Financial Domination
Orgasm Control/Denial
Forced Sperm Consumption
Humiliation
Toilet Slave Training